Human, Bold, Visionary, Resolute
The 1upHealth Leadership Team is a diverse group that includes healthcare industry experts and practitioners, health data interoperability pioneers, modern cloud technologists, and entrepreneurial innovators who have scaled market-leading organizations.
Joe Gagnon is the Chief Executive Officer of 1upHealth, responsible for leading the development of healthcare's FHIR® data cloud. A creator and explorer, Joe is a seasoned entrepreneur and enterprise executive with 20+ years of CXO experience. In addition to his role at 1upHealth, Joe is the founder of The High Performance Life, an avid blogger, and the co-host of the Chasing Tomorrow podcast. Prior to joining 1upHealth, Joe has held CEO positions at Sparkcentral and Exit41. He has also held President positions at Penn Foster and e-Dialog, and was Global Leader of IBM's Retail business.
A firm believer in the parallel challenges of leading a company and pushing physical fitness limitations, Joe is also an accomplished endurance athlete. He has completed six Ironman Triathlons, 87 marathon distance races, and in 2017, he ran a marathon on six continents in six days. A published author, his book Living the High Performance Life is a handbook for life and achieving more than we think we can.
Fun Fact
"I've written a daily blog about mental toughness, creative problem solving, leadership, and personal effectiveness each day for the last 10 years."
On being
RESOLUTE
"There is a deep level of satisfaction that comes from making a commitment and delivering on what we say we are going to do."
Nolan Kelly is Chief Revenue Officer for 1upHealth, where he leads all aspects of the revenue generation process and oversees the success of the sales team. Specializing in both the healthcare and technology industries, Nolan has a wealth of experience and understanding of the unique needs and challenges of the health-tech space. Prior to his time at 1up, he was the Senior Director of Health Systems at PatientPing, a health-tech company that connects providers to enable better patient care.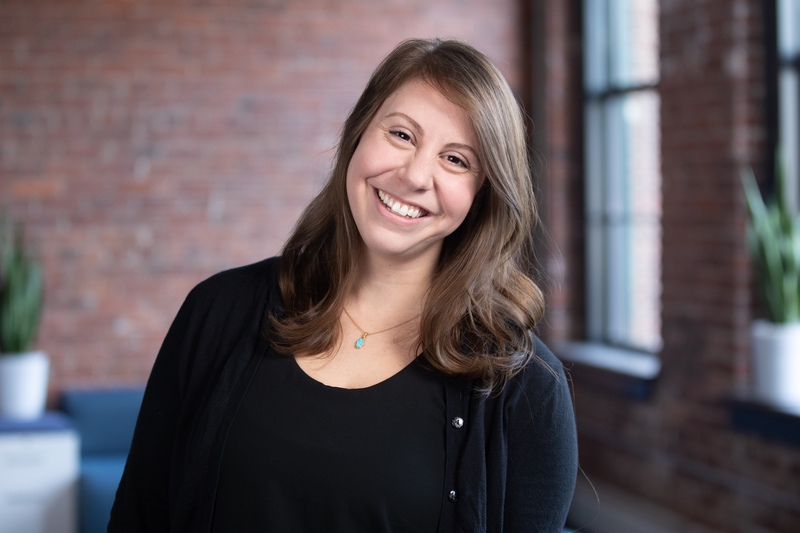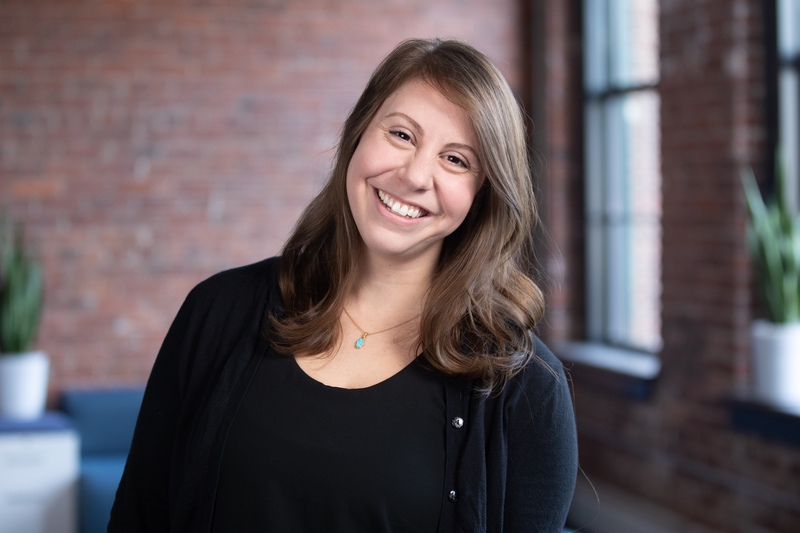 Eden Avraham-Katz serves as General Counsel and Privacy Officer for 1upHealth. With years of experience as an in-house attorney for a variety of healthcare technology vendors, Eden holds a wealth of knowledge in HIPAA, 42 C.F.R. Part II, the CMS interoperability regulations, the 21st Century Cures Act, as well as many other federal and state privacy regulations. She has a JD from Northeastern University School of Law.
Prior to starting at 1upHealth, Eden spent the majority of her legal career in the healthcare technology space, supporting the negotiation of all relevant commercial agreements as well as the creation and implementation of regulatory compliance policies and procedures. In addition to the foregoing, she is also responsible for providing general advice with regards to a variety of business issues across all departments, identifying key areas of risk, developing pricing and commercial models, and providing compliance and regulatory advice for both sales and product teams.
Fun Fact
At 1upHealth, we work hard, but we play harder. I am the very proud captain of the 1upHealth intramural beach volleyball team – what we lack in skill we make up for in heart.
On being
BOLD
"There is no growth without discomfort – don't be afraid to be uncomfortable."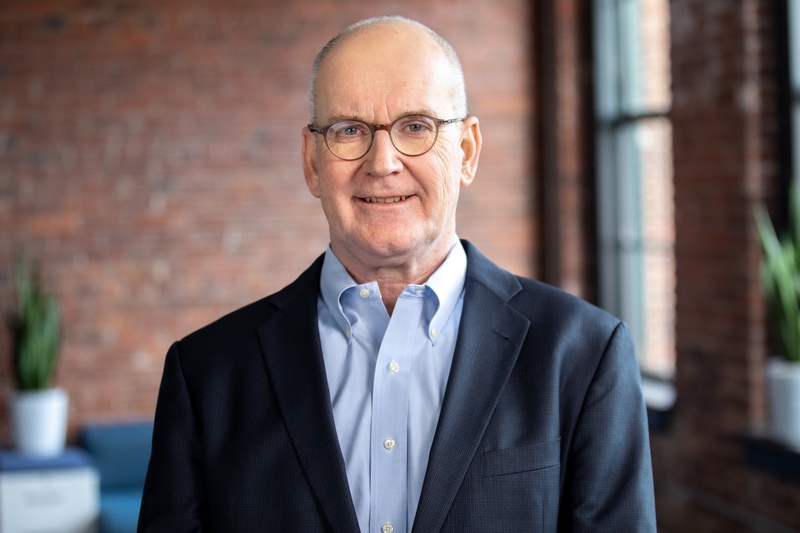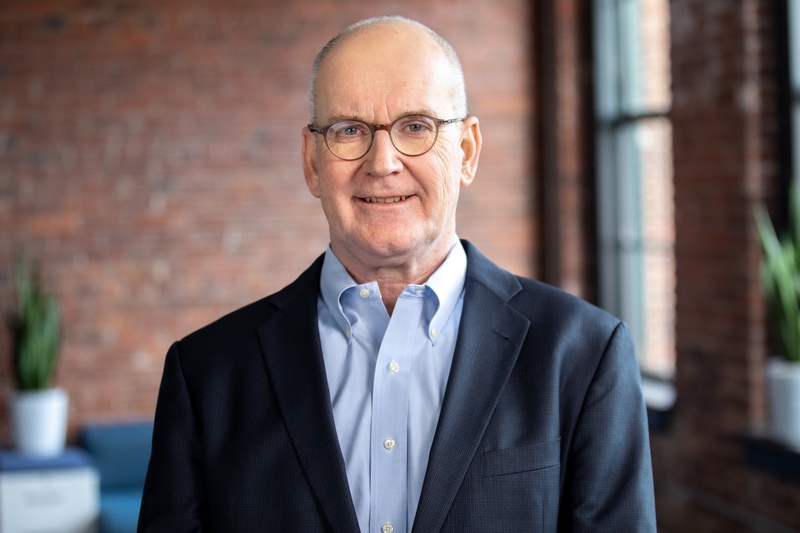 Dr. Donald Rucker is the Chief Strategy Officer of 1upHealth. As National Coordinator of Health IT at The US Department of Health and Human Services (HHS) from 2017 to 2021, Dr. Rucker led the writing of the Office of the National Coordinator for Health Information Technology's (ONC) 21st Century Cures Act Interoperability Rule, which enabled the modern healthcare app economy by requiring EHRs to have standardized FHIR APIs and provided patients with secure actionable electronic access to their data by implementing the Congressional prohibition of "information blocking."
A board-certified physician with broad clinical experience including time at Kaiser Permanente, Beth Israel Deaconess, and the University of Pennsylvania, Dr. Rucker is a physician leader with national clinical informatics success. With a strong scientific, computational, and practical background in medical computing and decision sciences, he is the co-developer of the first Microsoft Windows-based electronic medical record in the world. Additionally, he designed the computerized physician order entry module that won the 2003 HIMSS Nicholas Davies Award as the best hospital computer system in the US. He holds a BA from Harvard, an MD from the University of Pennsylvania, and an MBA and MS in Medical Computer Science from Stanford.
Fun Fact
Don loves swimming and has swum over 5,000 miles since the start of med school – not as many as Forrest Gump though!
On being
RESOLUTE
Success in computing is a relentless search to understand the interplay of details in software.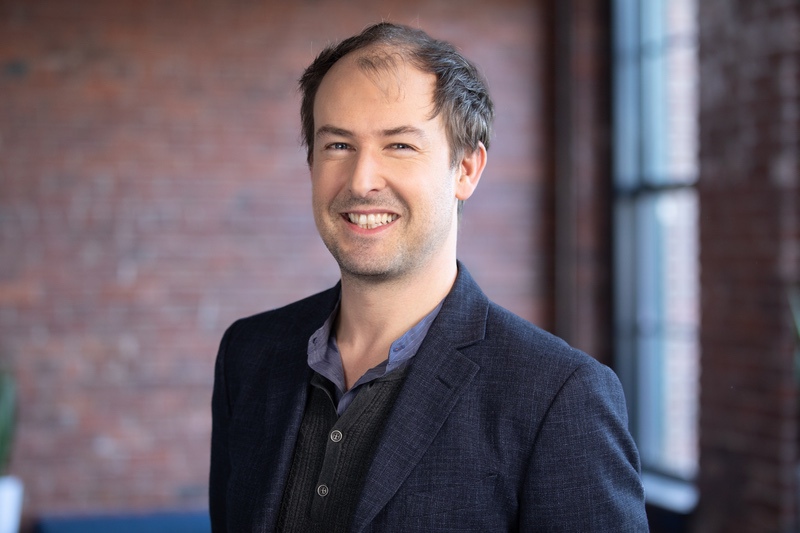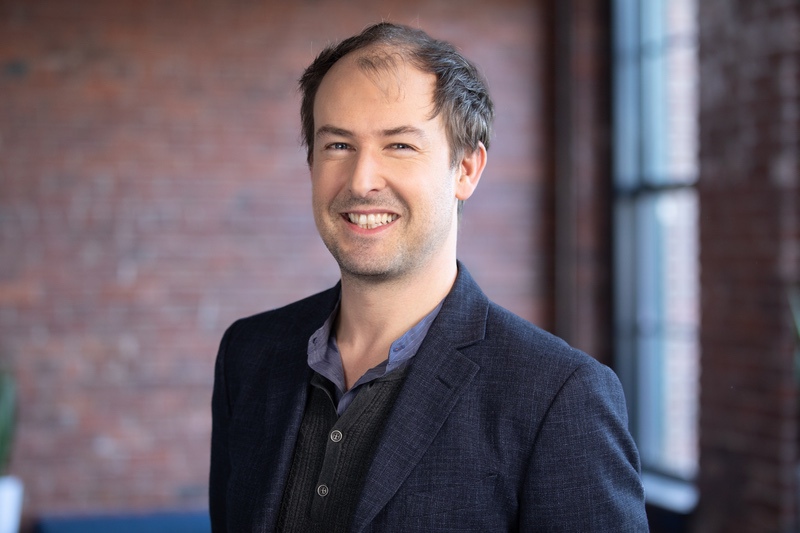 Pieter De Leenheer is the Chief Technology Officer of 1upHealth, leading the definition and execution of 1upHealth's technology strategy. His extensive background in computer science, data innovation, and venture capital provide the foundation from which he oversees 1up's technology functions, including platform engineering, machine learning, and product support. Additionally, Pieter is the founder of Collibra, a unicorn software venture that spun off from his data governance research at Vrije Universiteit Brussel. Since 2008, Collibra has been uniting organizations by delivering trusted data for every use, for every user, across every source with a diverse global footprint across the US, the UK, Europe, and Australia.
Pieter also maintains strong academic credentials and frequently writes, teaches, and advises on computing and management aspects of data innovation, while serving as an expert to several national governments and the European Commission.
Fun Fact
Pieter has four daughters under six and lives in New York City with his Belgo-American family.
On being
BOLD
Mark Frost was inspired by Pericles when he wrote "Freedom lies in being bold". Only by being bold one may maintain the freedom to define purpose and realize it with like-minded humans, despite the attempts of others to apply restrictions.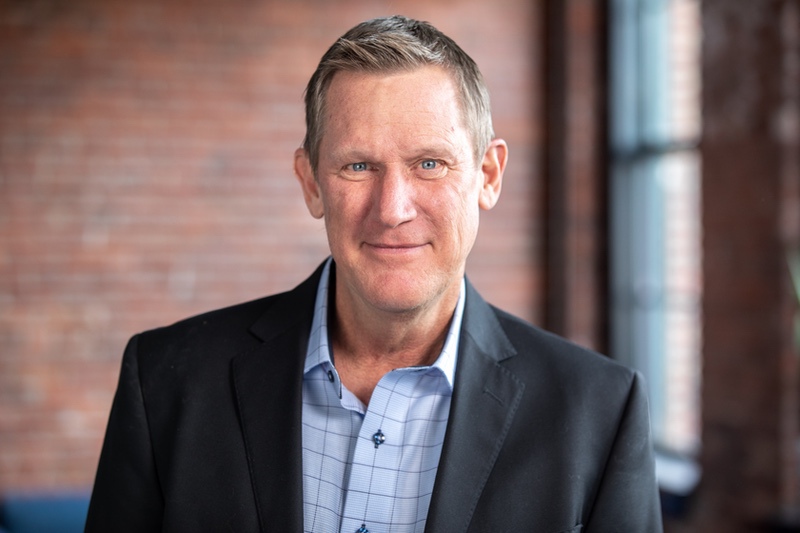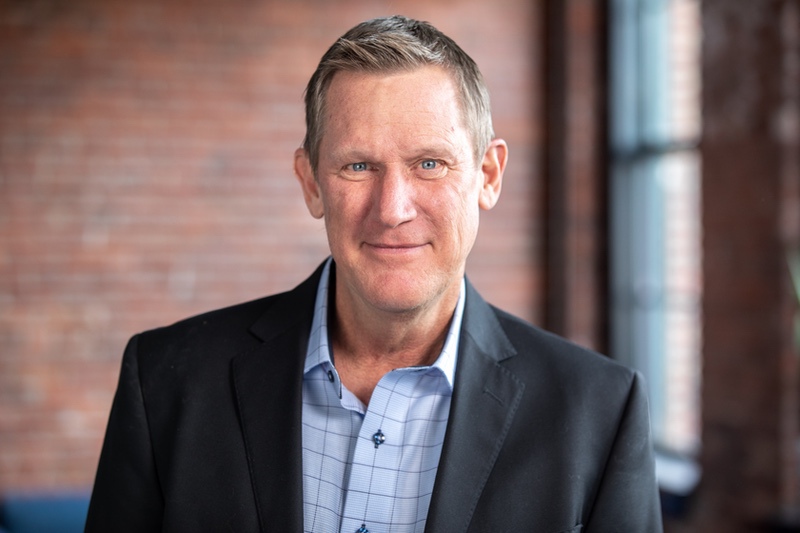 Mark Wolf is the Chief Financial Officer for 1upHealth. Since beginning his career with Ernst & Young, Mark has had a long history of CFO experience for both public and private companies. He now specializes in venture-backed start-ups and emerging SaaS businesses. At 1upHealth, Mark oversees all aspects of financial operations, including the planning and management of the company's strategic, financial, and operational objectives. Mark approaches all aspects of his job with a friendly manner and enjoys building, coaching, and developing teams.
FUN FACT
Across his career working with over 20 companies, Mark has helped close approximately 40 rounds of financing, ranging from Seed to IPO.
On being
HUMAN
A big fan of the tv show Ted Lasso, Mark believes it's not only our responsibility to look for the best in people, but to bring out the best in people.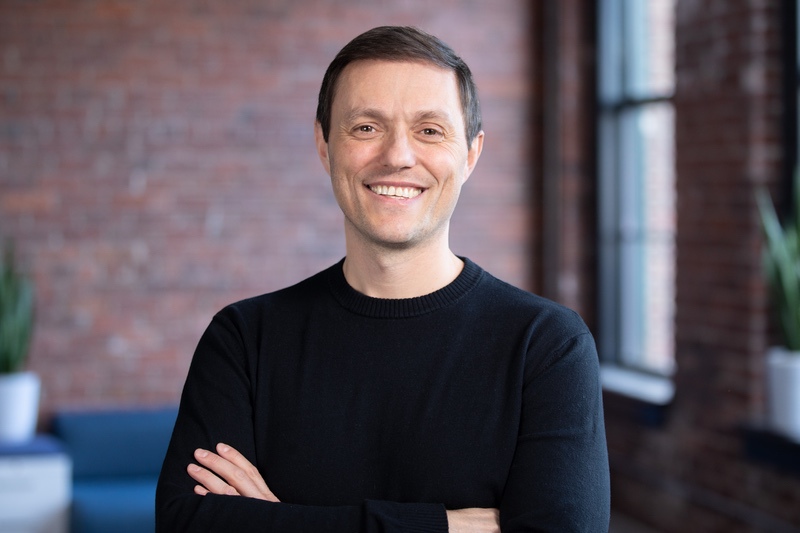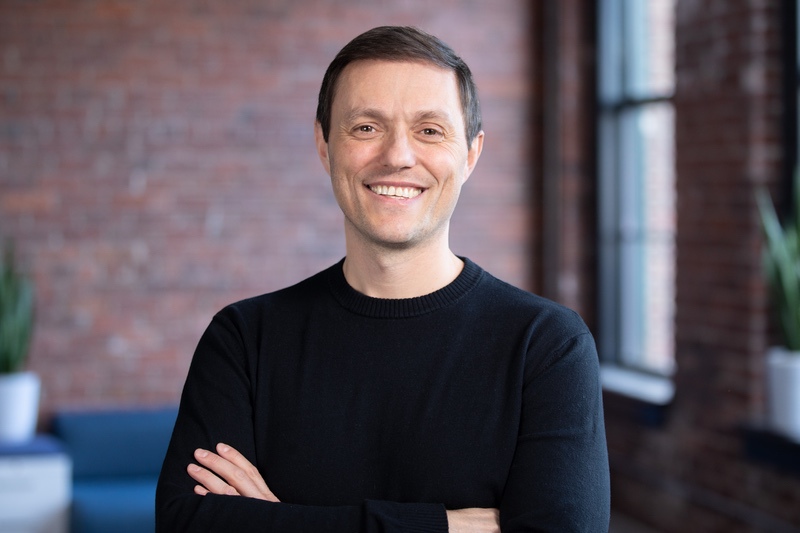 Vice President of Product
Vice President of Product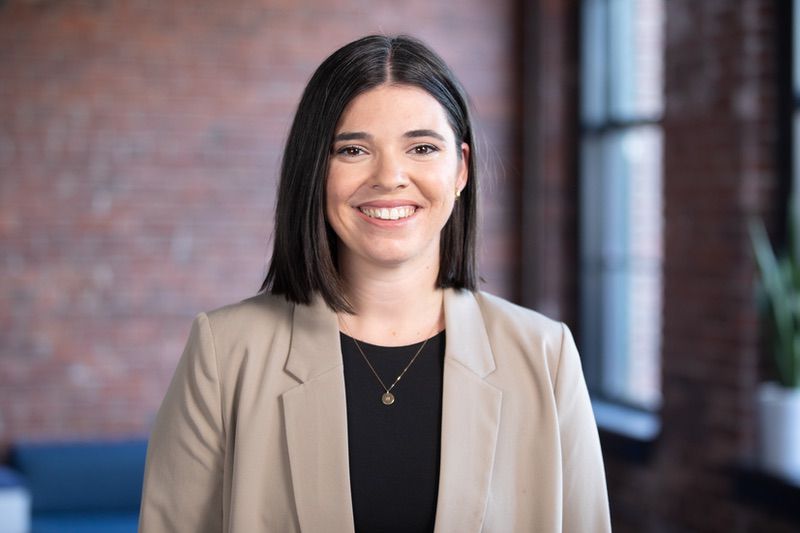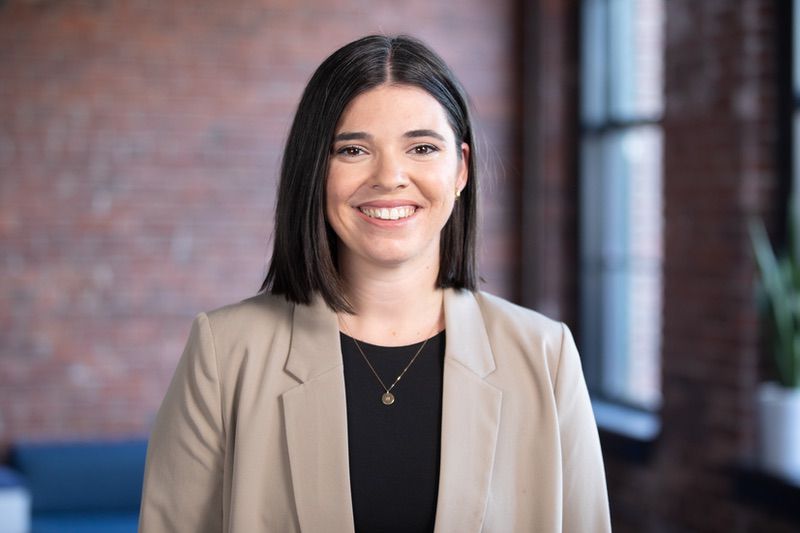 Director, Human Resources
Emily Larsen is the Director of Human Resource for 1upHealth. An experienced HR professional with a genuine love of connecting with others, Emily oversees all human resource aspects of 1up, from general HR duties to recruitment initiatives, company events, and more. Always approaching every situation with a people-first attitude, Emily brings warmth and compassion to every interaction.
Fun fact
Emily's favorite hobby is searching for a new hobby. Attempts have included knitting, baking bread, rock climbing, learning the banjo, and felting.
Director, Human Resources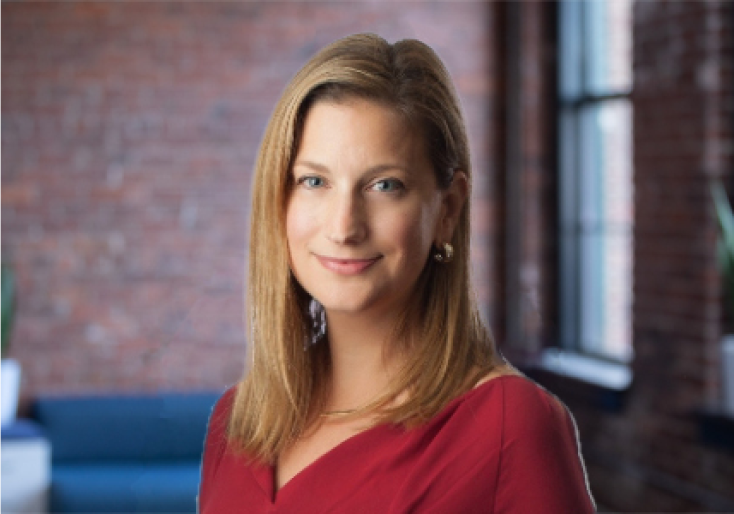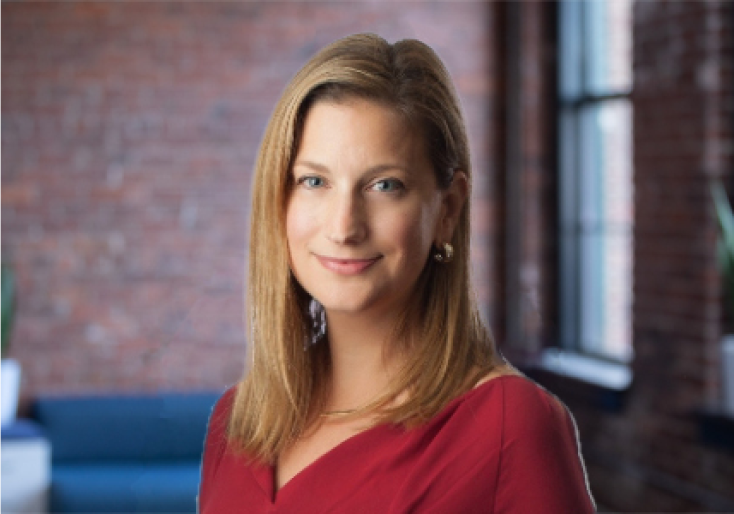 Vice President of Marketing
Kate Mosteller leads the marketing team at 1upHealth, overseeing efforts to build an innovative, leading healthcare technology brand. With experience in both startup ventures and scaling enterprise organizations, Kate brings a diverse skill set across the entire spectrum of marketing, including brand strategy, product marketing, revenue enablement, customer advocacy, demand generation, and corporate communications.
Beginning her career in strategic communications agencies, including JWT, Kate has held senior leadership roles at high growth organizations, including restaurant management platform Toast, insurtech AI company Shift Technology, and edtech and digital learning company Penn Foster.
Fun Fact
My family owns a Jersey Mike's franchise, and I can make a mean #13 Original Italian.
On being
RESOLUTE
I think it's important to stay committed to goals you set, but stay open minded and flexible in the approach to get there.
Vice President of Marketing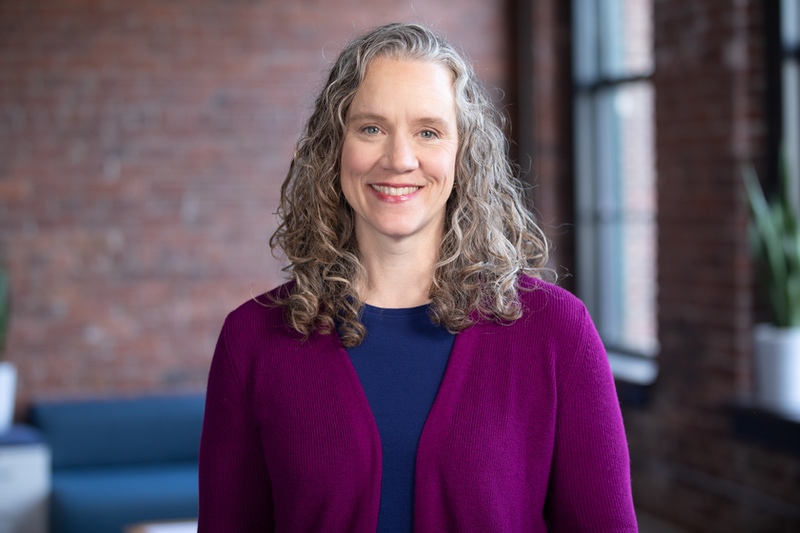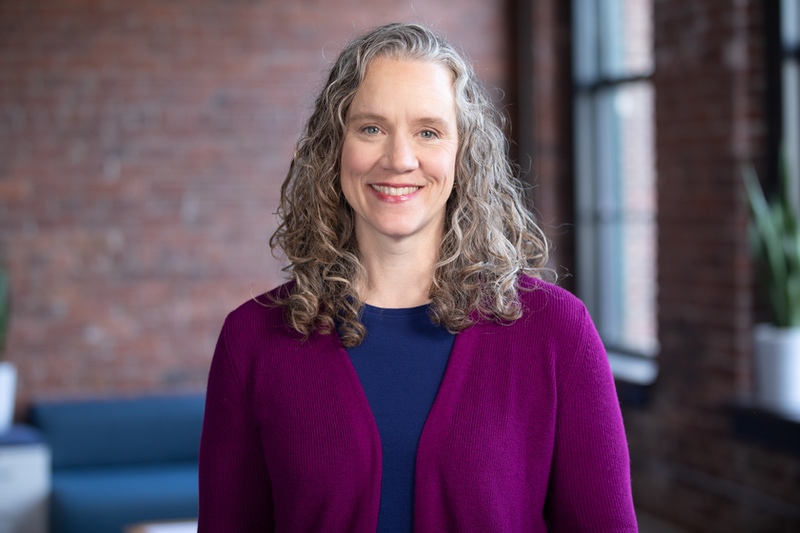 Executive Program Director
Jenn Wickman is Executive Program Director at 1upHealth and leads the Business Operations function. Jenn's career spans more than 20 years working in strategic operations, program management, corporate planning, customer success, and content strategy with software companies from Fortune 100 to start-ups. She is passionate about creating operational solutions to enable business growth, building and leading teams, and transforming corporate culture.
With one foot on the technical side of the house and one on the business side, her ability to connect the two has positioned her to lead multiple corporate functions in her career, including Operations, Customer Success, Legal and Compliance, IT, and Content/Documentation. Prior to 1upHealth, Jenn held COO positions at VMS Software Inc. and 21st Century Software.
Fun Fact
I love coffee and taught myself to do latte art for fun.
On being
HUMAN
The best workplaces are those that make space for the whole person and honor individuality not conformity.
Executive Program Director
Vice President, Customer Success & Services
As the Vice President of Customer Success & Services, Stephanie Iheme is responsible for leading a team of dedicated professionals who ensure the success of 1upHealth's customers in achieving their business objectives. Prior to joining 1upHealth, Stephanie held senior leadership positions at high-growth healthcare technology companies Butterfly Network and Zyter | TruCare. She has deep experience delivering professional services and driving positive customer outcomes for payer and provider constituents in enterprise population health management, medical device, and SaaS ultrasound solutions. Stephanie works with cross-functional teams across 1upHealth to ensure seamless collaboration and alignment in delivering an exceptional customer experience.
Fun Fact
Stephanie is always up for a food tour in her hometown of Boston, Massachusetts and beyond. Her latest adventure was a "Bikes & Bites" trek in Portugal.
On being
BOLD
A favorite quote: "A ship in harbor is safe, but that is not what ships are built for."
Vice President, Customer Success & Services